Long time, no see. Apríl bol šialený. Okrem toho, že sme týždeň strávili na Sardínii, vrhla som sa do dvoch nových robôt a zákazok a na blog tak nejak nezostal čas. Zopár receptov som nafotila, ale úprava fotiek, písanie receptov a vymýšľanie postov, už išlo kapacitne tak trošku mimo mňa. Nevadí dobehneme v máji. Dnes to bude domáca mandľová brioška.
Základný recept je od Alexa – French guy cooking. Ja som ubrala múky, pridala mandle a amaretto. Výsledok – mäkká, nadýchaná, maslová a mandľová brioška. Na raňajky ako stvorená!
Inak len tak odveci….verím, že máj bude menej šialený. Či? To si človek hovorí vždy a potom…potom to aj tak dopadne tak kadejak 😀 ale posnažím sa. A teraz to sľubujem primárne sebe!
K mandľovej brioške som natočila aj rýchle videjko, tak šup šup klikajte a pozerajte! Recept nájdete úplne dole.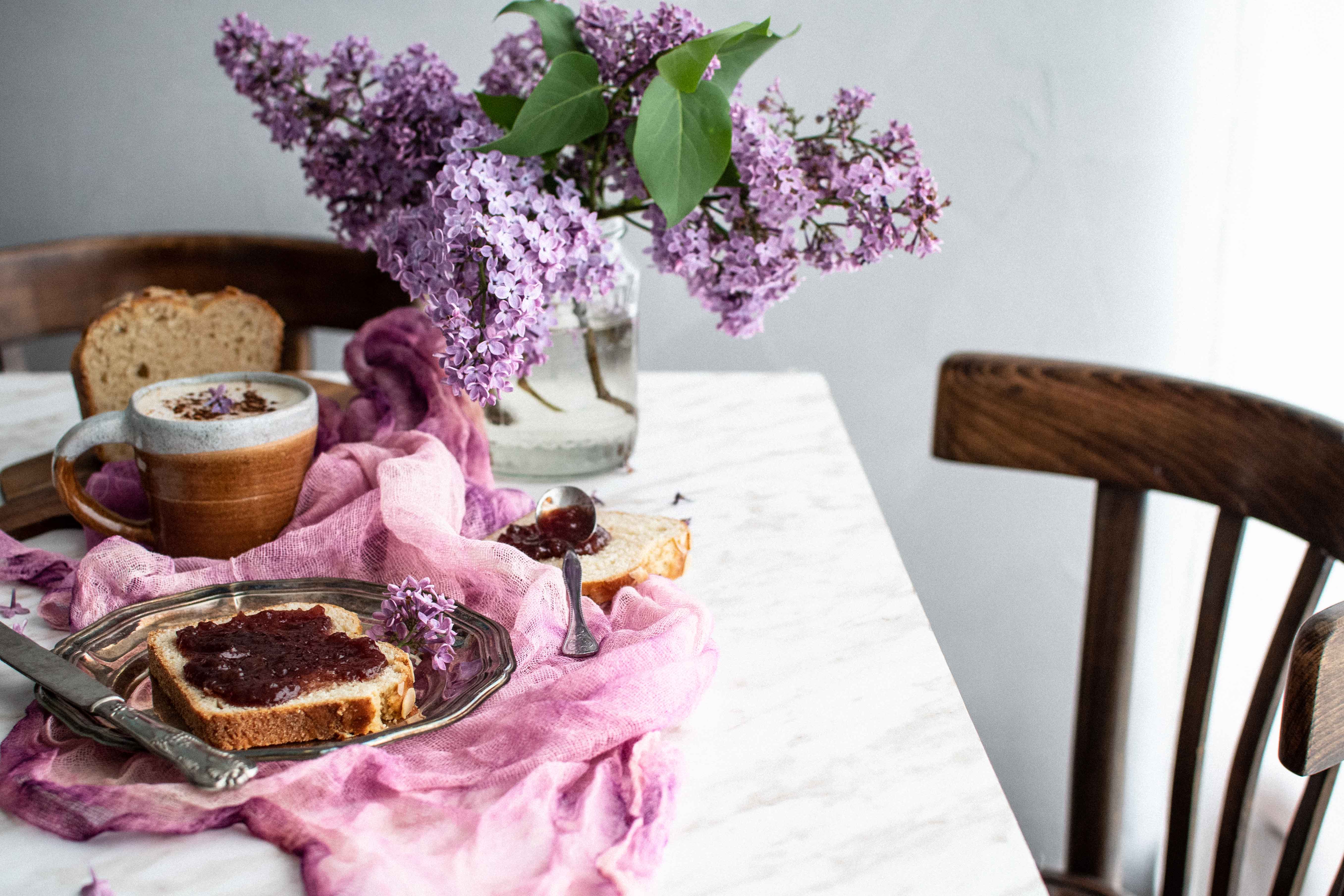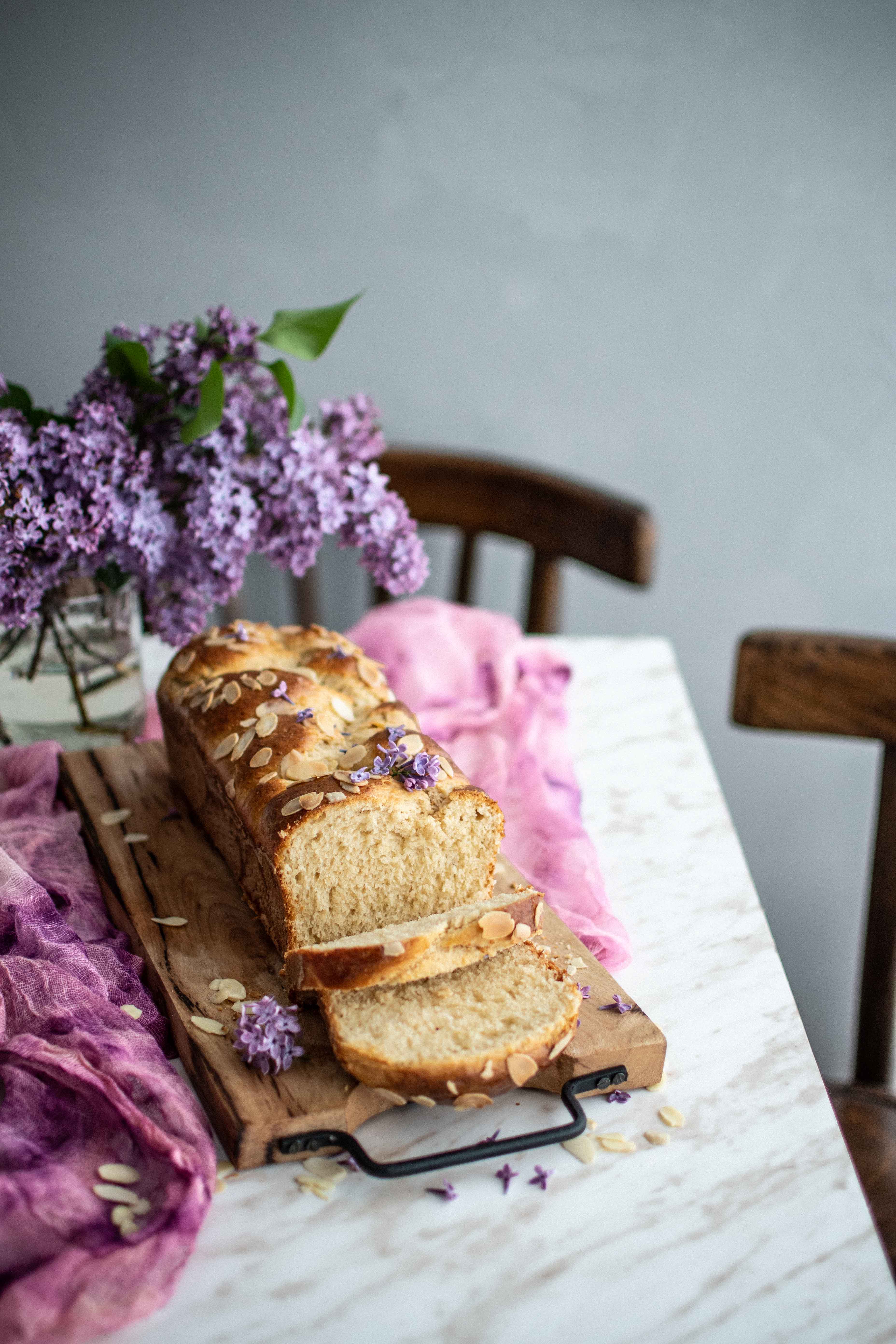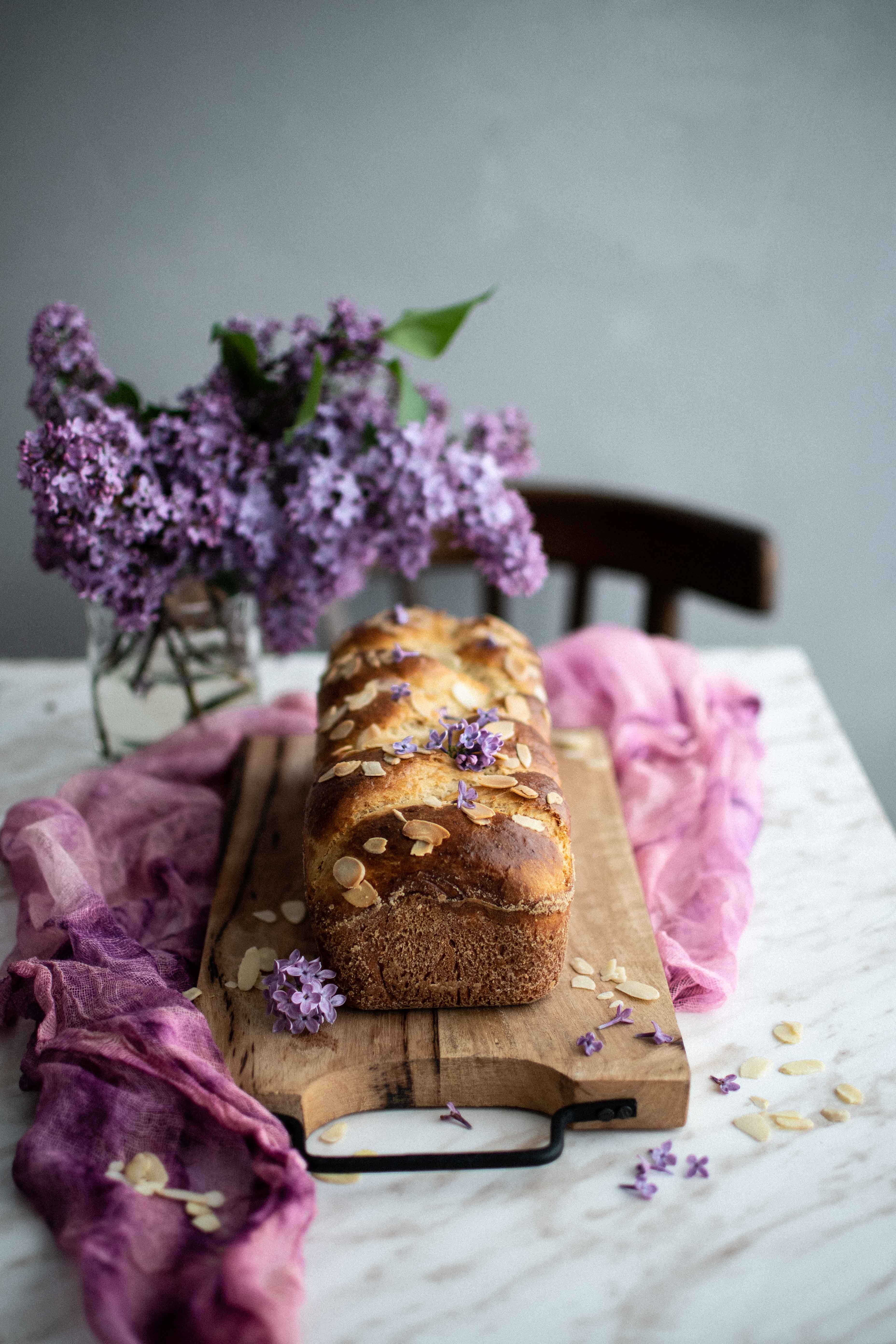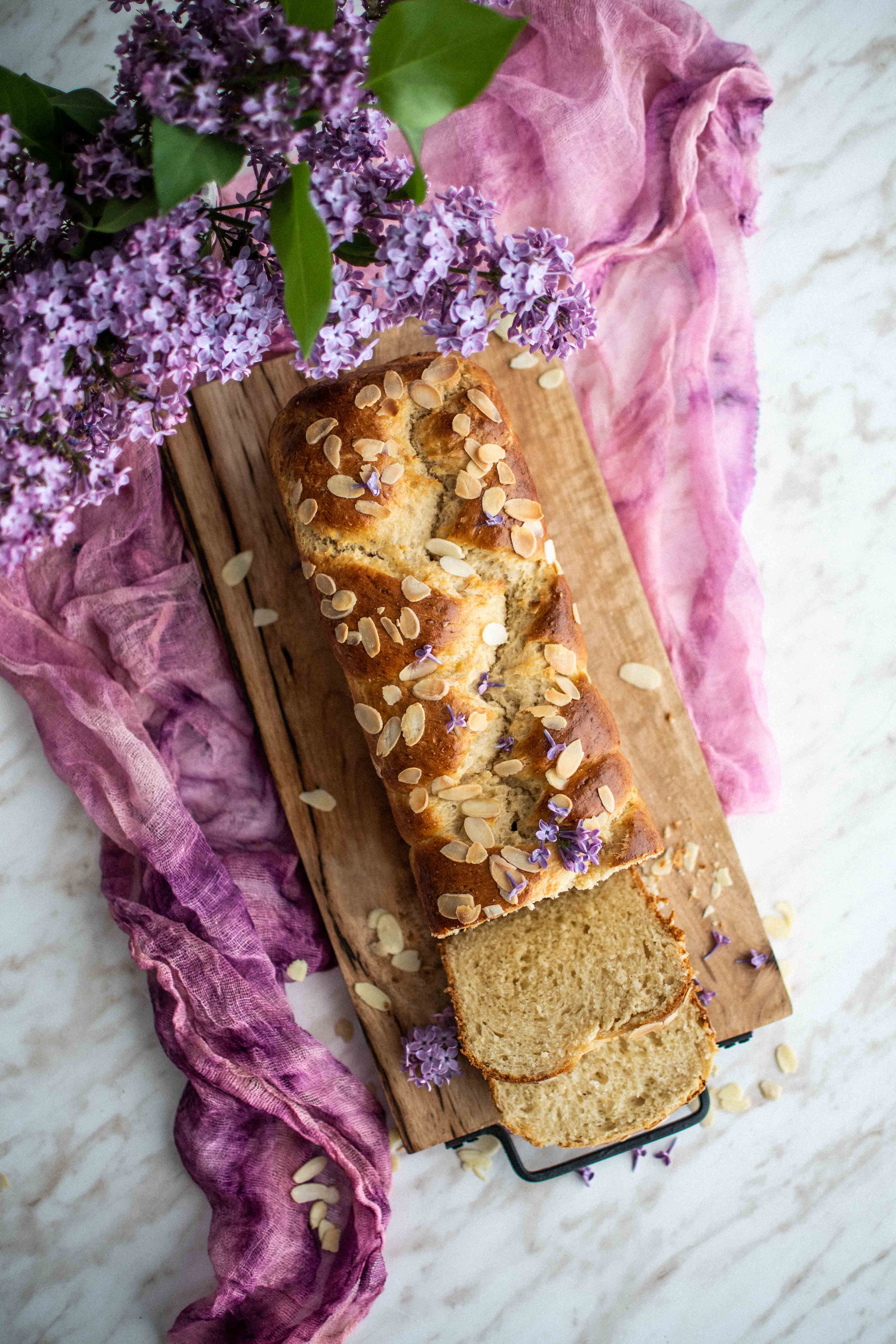 Domáca mandľová brioška
Potrebujeme:
400 g polohrubej špaldovej múky
100 g mletých mandlí
2 vajcia
2 pl cukru
7 g sušeného droždia / alebo 3/4 kocky čerstvého
štipku soli
150 ml teplého mlieka
50 ml amaretta
100 g masla izbovej teploty
Postup:
Mlieko zohrejeme. Vo veľkej miske zmiešame preosiatu múku, mandle, sušené droždie, cukor, štipku soli, vajcia mlieko a amaretto. Keď sa zmes začne lepiť, pridáme maslo a vymiesime elastické cesto, ktoré sa odliepa od spodku misky.
Cesto necháme na teplom mieste vykysnúť, kým nemá dvojnásobný objem. Potom ho na pomúčenej doske premiesime a rozdelíme na 3 časti. Z troch častí upletieme vrkoč, ktorý vložíme do vymastene formy na chlebík. Necháme podkysnúť, potrieme vajíčkom, posypeme mandľovými lupienkami a pečieme pri 180 °C do zlatista. Keď má brioška peknú zlatistú farbu, skontrolujeme ju špáratkom. Ak by sa ešte lepila, prikryjeme alobalom pár minút dopečieme.
Po vybratí z rúry necháme vychladnúť a máme hotovo – domáca mandľová brioška je na svete!